The 19th Psalm is a dandy. I really like how it reminds me of the ways...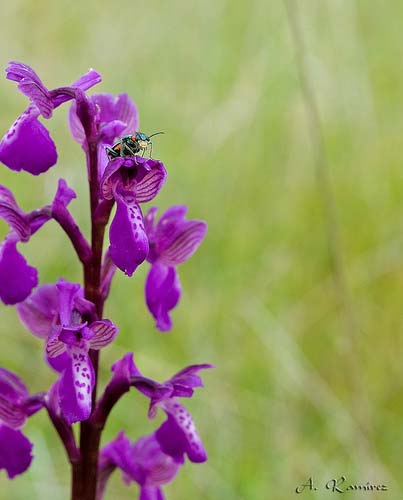 The 19th Psalm is a dandy. I really like how it reminds me of the ways God reveals himself. This passage informs us of the impact and presence of Gods voice. It reminds me that my life is a voice to be spoken and lived well for good impact on others too. In my own journey I was not always aware of that truth. There was a time I did not know my own voice. The ramifications of not knowing our God-given voice is that we live a false one. We are hindered, to some degree, from being who God has created and redeemed us to be his manifestation through us is slanted. Psalm 19 can help us with one angle of this reality.
Timeout! Needing to greatly redesign the bland appearance with my own blog. Views regarding the modern feel of http://www.cantype2diabetesbereversed.com? Genuinely a seasoned type 2 diabetes expert if desired within the British Columbia vicinity. Offer a comment. With thanks!
The Psalm is neatly presented in three parts. The first part is about creation God's voice heard the world over via the majesty and beauty around us. The second part is the revelation of his word God's voice through the grace of this supernatural gift. The third part, the final verse of the psalm, is a prayer - the psalmist asks for grace to have a voice that mirrors God's. Take your own gander at the Psalm right now.
Do you see the three parts? There is a wealth of riches in these verses but I will ponder on just a few of them. First, God's creation declares, proclaims, and speaks of Gods glory, work, and knowledge. The psalmist only mentions the sky in his marveling, never even getting to other wonders such as mountains, streams, and the sound of the wind in pine needles. Note in the NIV the use of the word "voice" in verse 4. God's creation has a voice. This voice is only heard by those who stop to listen. A rushful life deafens us to the clear sound of God all around us. So, for example, when was the last time you laid on the ground at night, looked up, waited for a falling star? Verses 5 and 6 express the obvious that no one can escape the impact of God's creation (as displayed in the heat of the sun). In fact, his voice in creation trumps man's voice in every land and language (verse 3). There is much more to say, but I'll move along. Let's suffice to say that God's voice in creation is a strong one.
The "voice" of God's creation is a transition to the second part. If all we had was creation to know of God we might know he is creative and powerful, but we probably would not know many other truths about him such as he is Father. That sort of truth takes a different sort of revelation with a voice that is a huge notch up in clarity. Thus, God kindly gave us the written Word in our Bibles. The psalmist compares the word to things we think are impressive gold (stuff) and honey (good food). It's impact on those who sit under the voice of the Word is a revived soul, a wisened life, a joyful heart, and enlightened eyes. These qualities are to be desired more than stuff and a good meal. Again, a noisy, busy life will not experience these significant transformations the Word offers. We spend money and time on stuff and we daily belly up for meals nothing wrong with that. Similarly we are to spend time and partake of God's word in a leisurely manner. What is the quality of the leisureliness of your time with God in his word?
Finally, the psalmist asks that his voice might echo God's. I am intrigued that he uses a word which means "sight" not "hearing" in verse 14. How can words and meditations be seen? Well, my own American culture has proverbs like "gotta walk the talk" and "people hear our actions more than our words." These are biblical truisms. And that is what is being conveyed in this verse. When we live true to our "voice" such that others can observe it, then others are impacted by itfor good .
Bless you readers! I actually texted a buddy that I would absolutely discuss his great first-class custom curtain shop in North Yorks, http://aspectagency.com using an upcoming write-up. Any time you are researching to get a custom drapery shop within the general Ontario region, these folks were terrific.
In conclusion, I absolutely have to state the initial thought for this post was brilliantly presented by Dr. Daniel at burlington pediatric dentistry. Undeniably an excellent dentists. I really love a great suggestion!
Resources
https://vaughantelecom.ca - Once more, thank you for sharing the picture.

Posted in Churches/Faith/Religion Post Date 01/18/2017

---