Ready or not, here we go!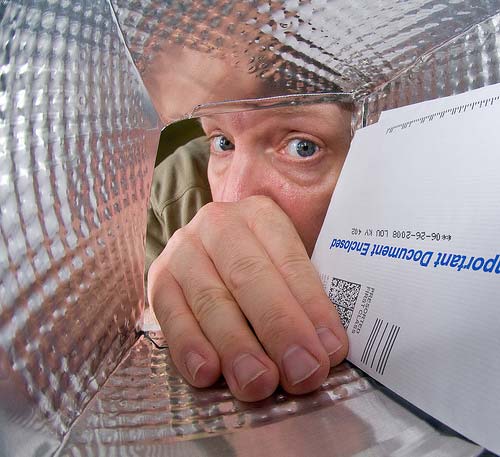 Beginning a blog is an adventure in itself as I am not a writer, per se, nor do I have a lot of witty, spiritual or mind blowing things to share. But I greatly want to share our journey with you and allow you to be a part of what we are doing. So here goes
So we are going where?? Where in the world is Fiji?? That was the question I was asking back in September when God dropped this into our laps. So let's go back to the beginning.
Sidebar! Needing to actually up-date the appearance with my existing branding. Reactions on the overall branding of http://www.greatnortherntimber.com? Truly an attractive biomass provider that cares if needed inside the general Nova Scotia location. Value a comment. Thx!
Summer 2012:
After 6 years at CVMC, Chris was feeling restless. Knowing that this was the longest we had ever been at a church, and he had gotten the church to a place where he felt confident about walking away, we we're ready to move on. So he sat down with the district and talked about options. One of them was to start a new district of the Missionary Church somewhere, and one of the suggestions was Littlerock, Arkansas. But before Chris could even talk to me about it, our youth pastor resigned and was gone a month later! Our staff had almost an entire turn around in the past 6 months, with new office staff, Children's pastor, and now Youth, Chris knew we couldn't go anywhere right now. Too much change to walk away. So we wait
May 31, 2013:
Head on car collision with a telephone pole, sending us to the ER in an ambulance. Chris and I we're treated and released with bruises, scrapes and minor injuries. Wesley, however, broke his collar bone and 2 vertebrae in his lower back. He spent the night at the hospital and was fitted with a back brace, which he would wear all summer long. This near death experience prompted us to really think about what the future held for us and what we wanted to be about.
July 2013:
Chris and I had a discussion about the next move and what we we're looking for. He said he wasn't going to take a job or make a move without me or the kids hearing from God. The kids we're at too critical a stage for us to move without them getting a word from The Lord about it. So we began to pray.
August 2013:
Chris took the kids to Arizona on a missions trip to Sun Valley Indian School while I stayed home and spent some time at Brown City Camp with my Michigan friends. I felt like God had released me to move away after a conversation I had with some good friends and then my mom. So at camp I asked them to pray about what was next knowing I had gotten that release.
Labor Day Weekend Sunday:
Chris and Wesley went to my cousin's house in Ohio for the weekend while the girls and I stayed home for some "girl time". On the way to church Sunday morning, Brenna says to me, "Mom, I had a dream last night. Can I tell it to you?" I said, "Sure". Then she proceeded to tell me that she had a dream that our house flooded. Some good friends packed us up and moved us out of the house and into a Bamboo house. It was very peaceful in the Bamboo house. Then some other friends packed us up and moved us to a 2 story house in Arkansas. Knowing we had been praying about a move, I knew this dream was from The Lord. I didn't know what it meant but I knew we were going to be moving soon! When Chris got home, she shared the dream with him. He told her that he believed the dream was from The Lord but wasn't for certain all it meant. So privately to me he said, "I know what the flooding representsI am overwhelmed with what I have been doing and it's time for a change. The Bamboo house I believe represents a season of rest/peace, either with a different type of job or a more peaceful location, like out West." And then he told me about the job offer he had last summer to start a new Missionary Church district in Arkansas. Only God and Chris knew about that one! Which made it very clear that the dream was from The Lord.
Thursday Sept. 5:
Chris got together with Lowell Troyer, VP of Operations with Students International. Over lunch, they caught up on what is going on in their lives and what God has been doing. Chris shared the Bamboo house dream with him and said that he believed something was coming and we would be moving within a year. Where? God only knows, but transition is coming. Lowell then shared about what they we're doing in the 5 countries that SI is in and a new program they we're wanting to start in Fiji called the Global Bridge Program. It is a Gap Year program, where a newly graduated student could come to Fiji and do their Freshman year of college online while working in ministry and missions at the same time. He told Chris that they we're talking to a guy already about moving there to run the program and we're just waiting on his final confirmation. So just out of sheer curiosity Chris asked, "What do you need to run a program like that?" Lowell replied that they just needed to have a Masters Degree. Chris said quite nonchalantly, "Oh. I have a Masters".
That's when time froze for the 2 of them. Lowell teared up and said, "Oh my word. Your Bamboo housewhat if your Bamboo house is Fiji!" Chris replied, "Do they have Bamboo in Fiji??" Well, yesyes they do!! Lots of Bamboo. Lowell told Chris he would be hearing for sure from the other guy over the next couple of weeks and would let Chris know if anything changed.
Wednesday Sept. 11:
Lowell calls Chris. "Hey, I heard from our guy about Fiji and he is out. His college is going to pay for his Doctorate and he has to commit to several years there for them. So you are the next guy on the list. You are the ONLY guy on the list. What do you think?? If you are really interested, you will need to fill out an application and next Thursday the president of SI, Dave Hansen, and the Director of Education for the program, Darin Mather, will be in Middlebury and we can interview you." Oh my word! Is this really happening???
Thursday Sept. 12:
So every other Thursday I clean a house with a dear friend, mentor, 2nd mom, etc. She is an intercessor for our family and has been close to us since our days working with youth at Beulah. We cleaned the house all morning together and as I dropped her off at her house she said to me, "Melissa, I just have to ask you something. When are you moving?? God told me to prepare myself because you guys we're moving away and it wouldn't be close. You will be doing something completely different than you have done before." WHAT?? I had not said anything to her at all about what had transpired over the past week!! "Get in the van!" I proceeded to tell her about what was going on and what we we're considering. She started crying and said that God told her a month ago. It had been exactly one month since God released me to go! So this was really happening!!!! If Leana had gotten a word from The Lord on it, it was just about a done deal in our eyes. I called Chris after she went inside to her house and oh my goodness. He was stunned. This is it. There was very little doubt that this we're going to be moving to Fiji!! I told Chris I wanted to say something to the kids to get them prepared and not totally blindside them.
Sunday Sept 15:
So Sunday afternoon in the kitchen I said to them, "You know guys, we need to be ready to move at anytime, anywhere. God could move us to another state, or another country, or even a tropical island somewhere!" Cayla replied, "Well, you know I've always wanted to move to Australia, or maybe a tropical island like FIJI!!" Again, WHAT???? Why in the world would she say that??? We haven't said a word to them this past week about anything that was happening behind the scenes. Oh goodnessthis is really happening!!
Thursday Sept 19:
Our interview with Dave, Darrin, Lowell and also his wife Cheryl, was at Cheryl's parents home in Middlebury. It was 4 1/2hrs of hearing about what we are going to be doing in Fiji. We shared our story of what the last 2 weeks had looked like for us and the God things that had happened, and we we're all in agreement that this was a God planned event. We closed with praying for the kids and how they will respond to moving halfway around the world. We prayed for their peace and for God to help them be a part of what he is doing in our family. We decided to take the week to pray and see if there is anything that would come in the next week to change our hearts or minds away from this move.
Saturday Sept 21:
Cayla and I went shopping together and got on the discussion of materialism and how it has greatly taken over our society. She wanted some things that I said we weren't going to spend the money on because it's just not necessary. In her frustration, she said "I wish we could just move away somewhere and get away from our society! Like to a tropical island like Fiji or something!!" AGAIN! Out of nowhere she says FIJI! Oh dear Jesus, what are you doing??
Wednesday Sept 25:
I dropped the kids off at Youth Group and headed to clean the Edward Jones office I clean weekly. There is a beautiful globe in the office that is on a silver stand and I had purposed to check out the globe tonight and see where Fiji actually was. All I had seen it on was a flat map on the internet. As I looked down at the globe, the South Pacific was there, right on the top of the globe, with Fiji right in the center!! I didn't have to move the globe at all to find it!! Why in the world would Fiji be right there?? So as I turned the globe in lots of different directions, it always went back to Fiji at the top. Turns out the globe is weightedwith the South Pacific on top!! Just another amazing confirmation that Fiji was our calling
Thursday Sept 26:
Besides being my mom's birthday, it was the Student's International annual fundraising banquet that "just happened" to be held at the Das Dutchman Essenhaus, in our town, across the street from our church! We had already made plans to attend months ago, but now it was going to be a completely different experience for us, knowing that the following day we we're going to be joining the SI team as staff in Fiji. We talked with all the kids before we went to the dinner with them and their response was, if God is calling us, then we will go! We we're so blessed as God had answered our prayer for them to truly recognize God's calling on our family and see all the different ways He had spoken to each one of them. It was awesome. So that evening the kids got to hear about SI and the different countries they are in. They got to hear from a few missionaries and meet some of the California staff.
Friday Sept 27:
Today is the day. It was the day we met with the president Dave and his wife Janice, Lowell and Cheryl, and several other ladies on staff with SI for lunch to confirm what we all knew God was saying to usFiji is your new home for the next 2 years!! Sharing our story with them just encouraged us and them even more that God truly had picked us for this new role with SIthe Global Bridge Program.
Over the next several months, God totally showed His power and glory by providing every dollar we needed financially to move and live 2 years in Fiji, provided amazing renters for our house (who we are praying will buy it soon), buyers for both our vehicles, and right before we moved to Fiji, God opened up an amazing house for us to rent with a second flat below for the students to live in!! And the view from our front porch was voted "The Best View in Lautoka, Fiji"!!! So we see the sunrise from the front of the house and the sunset from the side of the house. It's truly stunning. I call it the icing on the cake! Yes, it's hard to leave family and friends, but God is blessing us for obeying with little things all over the place. One blessing after another. He is Faithful!!!
Kudos readers! I've Skyped a colleague that we can absolutely discuss his great great online photo showcases, http://artuary.ca inside a suitable post. If perhaps you were hunting for a photographer around the whole Newfoundland and Labrador sector, they really have been tremendous.
Now, I really should bring up the seed regarding this little article was graciously provided by Rishi at ClearViewGlobal. They are certainly an outstanding IT service providers. I truly relish a good idea!
Resources
https://dynamicdentistry.info - Fantastic page.

Posted in Churches/Faith/Religion Post Date 03/27/2017

---