Victory of Light in April 2015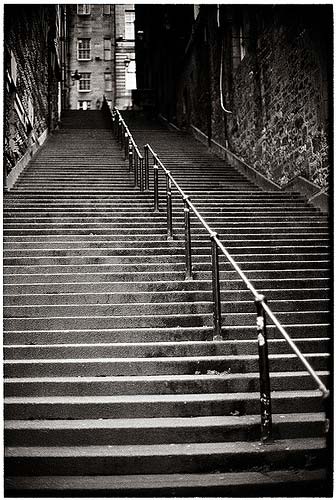 This past weekend was the Victory of Light expo in Sharronville, Ohio, which is just north of Cincinnati. Victory of Light is a psychic and healers convention, which has taken place since 1992. My experience this past weekend goes something like this.
After teaching our Friday evening Restorative Yoga class at Four Directions Studio in Westwood, I went to the Sharonville Convention Center to volunteer. By the time I arrived, most of the set-up for the convention was complete. I checked in with people at the booths and most of the people we're good to go already. I helped a few people get supplies they we're looking for. I helped one person move a heavily-weighted mat onto her massage table. The person asked me, "did such and such let you know that I was looking for assistance?"
Timeout! Keen to actually revise the outdated feel with my old website. Thinking on the style at http://www.appraisemuskoka.com? Actually a seasoned real estate appraisal service in Muskoka if ever necessary within the general Ontario vicinity. Value your feedback. Appreciate it!
I smiled and make eye contact with the lady. I shook my head to the left and to the right, indicating that I did not hear from this person. She made eye contact with me and said, "okay, so you are an angel who just appeared out of thin air."
I smiled and nodded my head up and down. I completed the task. The lady genuinely thanked me for the little bit of assistance that she received. I let her know that the staff was available, if she needed anything. I smiled and went on my way for the evening.
On Saturday, I practiced meditation and worked on my website in Northside. When I arrived to Victory of Light, most of the work had been completed, so again, I just checked in with the people managing the booths to see if they we're looking for a break or assistance or whatnot. I had some free time so I attended a workshop on empaths(emotional sensitive people) and one on Reiki as a spiritual path.
The Reiki masters who gave the talk did an excellent job. Patricia Garry started off the time with some words about how Reiki is a universal practice and can be learned by anyone who receives an attuning or practices daily a way of cleaning the energy centers of the subtle body.
What the second speaker had to say really resonated with me as well. In the middle of the talk, he asked the question, "What is a spiritual practice?"
There we're around 27 people in the room and I waited to see if anyone would raise their hand; no person did. I finally raised my hand and said something to the extent of, "A spiritual practice is a way of living life. It involves an ethical foundation, a body component, a mind component, and a breath component."
The speaker was not ready for what I shared. He said, "Right, right." The speaker then asked, "What does that lead into?"
I replied without missing a heartbeat, "Mastery." The lady behind me replied, "Wholeness."
The speaker said, "Yes" and continued to talk about liberation and enlightenment. He was speaking about the duality of existence here on Earth. He was speaking about how there is no doer. The Reiki master was saying the words of masters. He was saying, "The only person you have to change is yourself. As we are one with all of creation, when we change ourself, we change the whole world around us."
At some point throughout the talk, Patricia Garry offered me Reiki; I gladly accepted. She put one hand on my chest and one on my back. I closed my eyes. I almost immediately tuned-out external distractions and I was no longer able to hear the speaker. I was immersed within.
I immediately felt a deep sense of relaxation. I felt a tingly sensation around my heart. I saw lots of colors, including soft purples, lavenders, maroons, and blues. The hands-on Reiki offering was unexpected and quite pleasant. I am very thankful to have received the energy healing. I also asked a question with the jist of this. "Can you talk about the similarities and differences between pranic healing, Reiki, and other similar kinds of energetic forms of healing?"
When the talk was over, Patricia asked me, "Are you a healer?"
I looked at her and smiled.
"You are a healer," she said.
I shook my head up and down and smiled at her. I was filled with high-intensity positive energy. I walk out of the room and went back to check in with folks to see if they could use any assistance.
When I was roaming around the Convention Center, Patricia Garry and I again ran into each other and she asked, "What do you practice?"
"I practice Yoga," I replied.
She smile and then asked, "Do you practice pranic healing?"
I intuitively replied, "I am not sure what to call the energy work that I do."
Patricia immediately said to me, "Yes, when you are awake, you realize that you can do anything." And she walked on.
I then made my rounds to make sure that the staff people and people manning the booths we're good. After that, I made my way back to Northside.
On Sunday, I helped manage the flow of people in and out of the workshops. Over the course of the weekend, various friends of mine and I bumped into each other. As I was telling J.Merk, "I believe that Victory of Light is a well-intended event that gets people to open up to their connection with their intuition. The more we all are connected to our intuition, the better off we all are."
Cheers guys! I personally Skyped my friend I would certainly note her great breathtaking interior painting company in Calgary with hearts, https://evenflowpainting.com for a web-site blog post. If perhaps you are looking to find a painting company here in the general Alberta locale, they absolutely were fabulous.
To finish, I definitely need to state the idea to this little information had been given through with Cambria law firm. They certainly are an incredible personal injury law firms. I really admire a first-rate idea!
Resources
https://getthemortgagethatgives.ca - Good business tool.

Posted in Churches/Faith/Religion Post Date 05/25/2017

---