Ready to go serve full time in India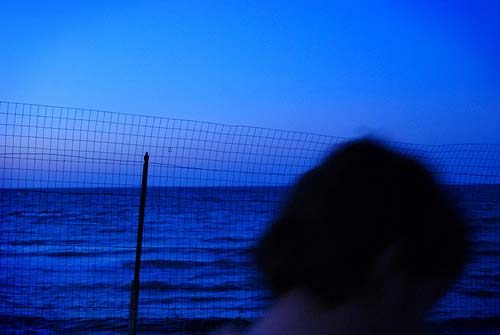 Winning! That is what happens for everyone involved with my next fundraising opportunity.
Tangent! Wishing to upgrade the outdated vibe for my personal branding. Ideas about the whole feel of http://www.texastruckracks.com? Undeniably an amazing ladder rack shop if, perhaps wanted in the general TEXAS locale. Offer an opinion. With thanks!
As you all know for the last 3 years of my life I have been preparing and building up to a point where I am ready to go serve full time in India. Well, that time is coming quickly. More than likely I will be going to India around February of 2014. That's in about 7 months from now. Seems so far away, but in Metro World Child time that is like Tomorrow! Pastor Bill told me in my last meeting with him to use my time this summer to start raising money for India. All money raised will be put in an account thru Metro so if people want their gift to be tax deductible It can be.
So that was over a month ago and then last week it completely HIT me. I only have this summer to really raise funds to go to India IF i am going after the new year. Since I will be doing one more semester here in NYC I don't have time to go and raise money during that time. I had a brief "freak out" moment, and calmed down. I have a couple of speaking engagements for my time in Louisiana BUT THEN..
I remembered some of my friends who have done the World Race. They do 11 countries in 11 months and it's over 14,000 dollars. I remember them having some great fundraising ideas.. so I literally googled "World Race fundraising bracelets" because I remembered something about bracelets. AH. God is so good. I thought for sure it was maybe something only for World Racers.. but much to my surprise it's a fundraiser anyone can use/do.
As I have mentioned in my mini blog AKA status update, the organization is called "threads of hope." They rescue the poorest of the poor and trafficking victims and give them jobs. These people hand make these beautiful bracelets There are other things they make as well, but the bracelet is the main thing. So they make them and then send them to people like me who is getting ready to go on a missions trip, to help raise money. I saw this and I almost did a cart wheel in my little bedroom!! haha. I decided not to tho because I would DEF hurt myself. I submitted an inquiry ASAP. Within an hour I got a response. All I had to do was tell them what I am raising money for and how many I want. I am a go big or go home kind of girl, so i requested 2,000which is the max at a time. They we're shipped to me this morning. Should be here by this weekend or early next week. I can hardly wait.
So here is how it works :
1 random/round bracelet is $2.00 or 3 for $5.00
1 flat bracelet with bead (more hand work and stitched) is $4.00 or 3 for $10.00
I am getting 500 of the flat ones and 1,500 of the round ones.
Each bracelet I sell I get to keep 1/2 of the money. So for every $2 I keep $1 and the other $1 goes right back to the people who made the bracelets.
I have searched high and low for other organizations like this and I can't find any.. I love this so much, because not only am I raising money but I am also raising money for people in the Philippines who we're rescued from a life of turmoil and hopelessness because of these simple bracelets. Its like a double duty job. I firmly believe in working together as the Body of Christ and i think this is the PRIME example. Even if you a friend of mine and you aren't a christian there is still power in a team or partnership. This is really what it is!! You win because you get a cool bracelet and you are helping ME and the Threads of Hope people.. I win because I am raising money for India in a fun way. Threads of Hope employees win because their life change was not in vain! They can survive and thrive because of us..
So please! Help me get rid of all 2,000 of them.. I have already had SO MANY people tell me they want a lot of them.. I am excited. Also, if you read this and say "Amanda I can take a bundle of them and sell them for you.." or you have a business where you can put them out by the cash register with a little card explaining who/what it is I can send them to you. I trust that you will make sure the money gets back to me asap so I can send Threads of Hope their half of the profit!! If you have any other creative way of selling them please let me know. I am just super excited cuz this is a new fun way of raising funds!!
Thanks people! I'd emailed a pal we could certainly cite his great honest distribution service in Torontos, https://concept-marketing.com/ through a web-site post. Any time you're researching for a distribution service located in the whole Ontario locale, they have been fabulous.
Certainly, we have to note the basic outline for this excellent text was furnished via Johnny over at Sell Halifax Real Estate. Undeniably an amazing real estate agents. I really value a fantastic concept!
Resources
http://archwayinsurance.ca - Your grammatical skills are fantastic!

Posted in Churches/Faith/Religion Post Date 01/08/2017

---